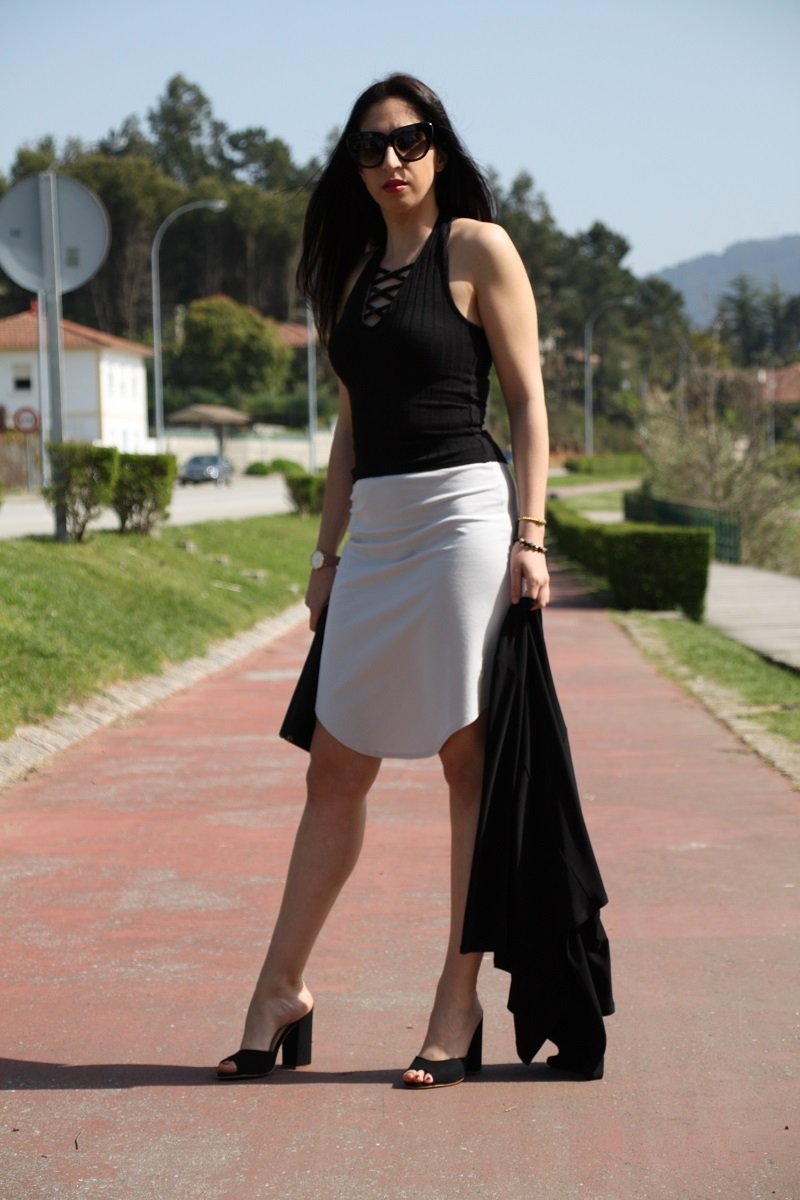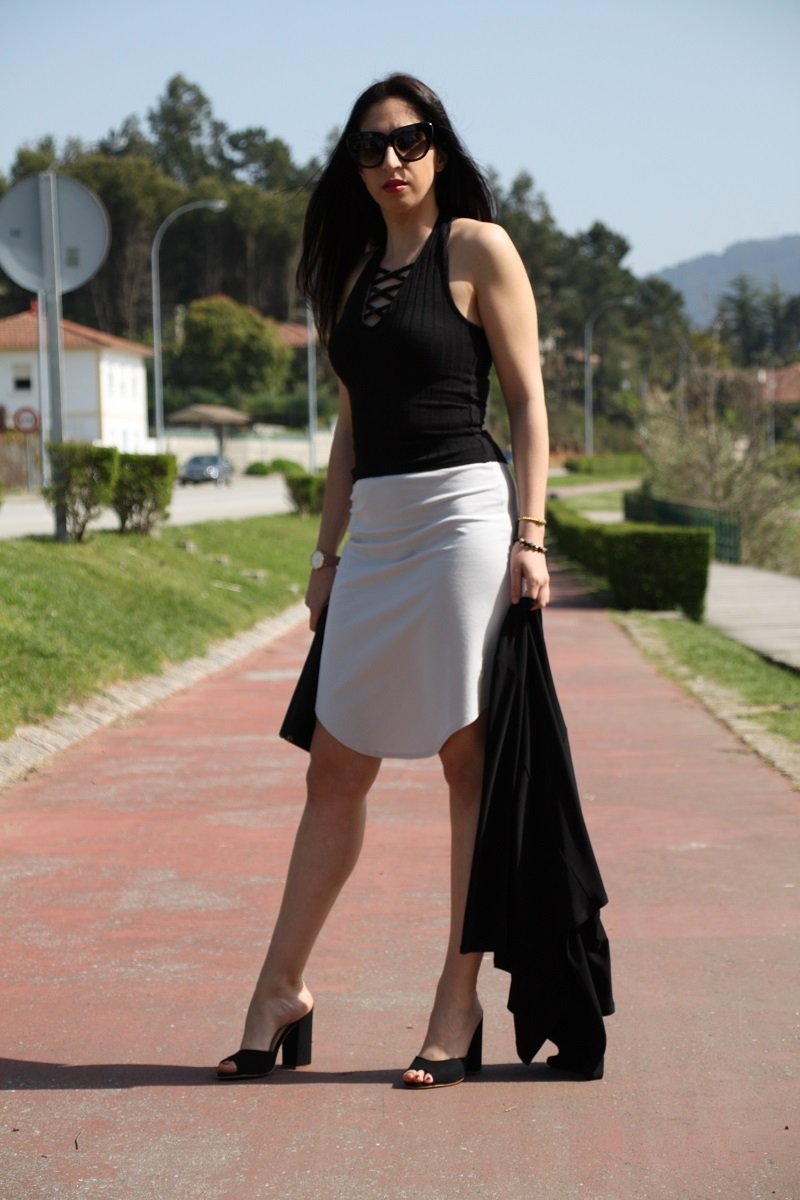 The skirts that are fashionable this spring
Hello, my beautiful people! Today I bring you a new look with a proposal for this spring, this time with one of those skirts that are fashionable this spring model Dajana from Kepaza, a black halter top  from Susa suga that I think a basic garment, plus the halter neckline is one of those necklines with which I feel especially comfortable, and I love it because it enhances the shoulders and it seems very elegant.
I also wear this look that I show you today one of those basics in Galicia, because it always refreshes at night and a stylish black jacket from Rosarini that goes with everything is essential, so you know if you come to the north put a cardigan in your suitcase . As for my shoes are incredible, a design from Beyond skin  a luxury vegan shoes brand with an unmistakable style and very chic, as well as being super comfortable.
This is the midi skirt that stylizes and combines with everything
And if something is clear is that we have worn skirts this spring. This is one of the skirts that are worn and that feel great because they stylize the female silhouette, combine with everything. One of those classy garments that are perfect to wear on any occasion. I am looking forward to show you more looks and different clothes that have come to the ofi, super cane looks. A chic kiss;) by Amanda chic
Photos by Cloé
Zapatos/ shoes : Beyon skin, falda/ skirt: kepaza, jacket/chaqueta : Rosarini , top: suga suga