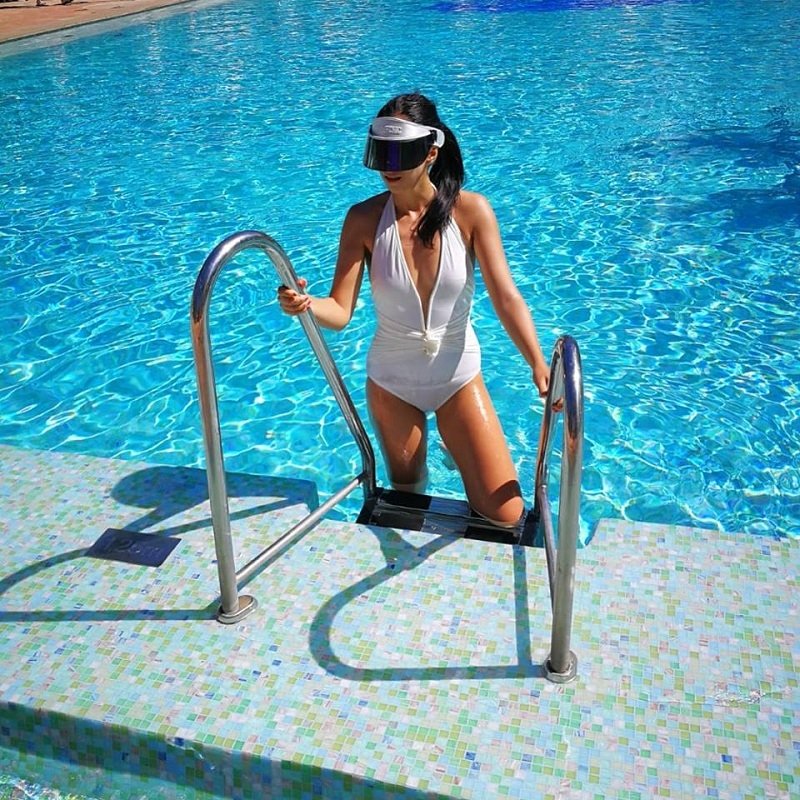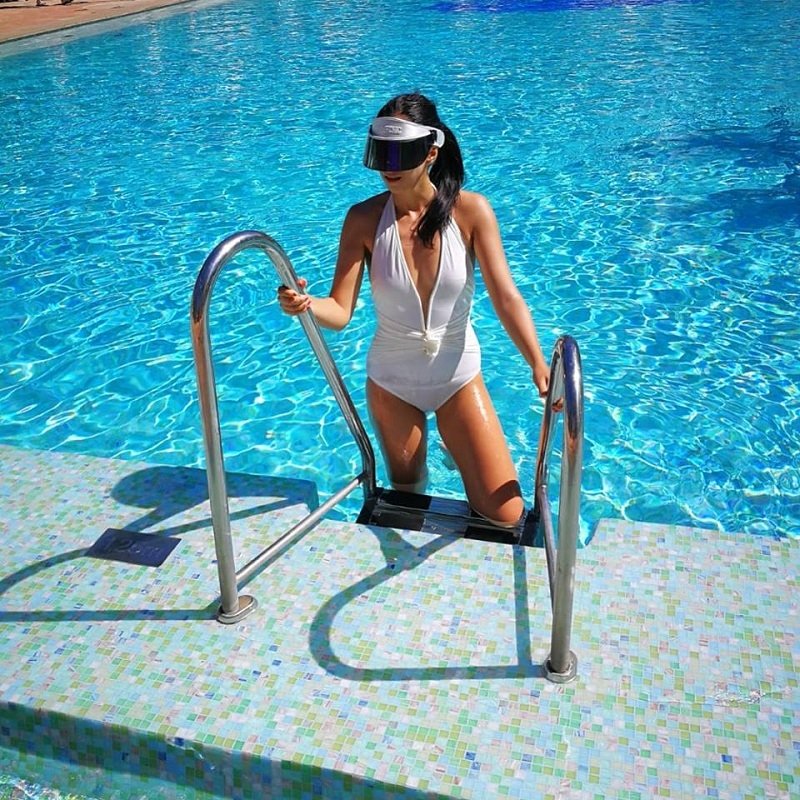 SEASIDE PALM BEACH HOTEL 5 STARS for an unforgettable trip in Maspalomas – CANARY
ISLANDS ✓
Hello, my beautiful people! Already back from my trip to Gran Canarias, a magical and beautiful land that has me in love. Not only its landscape, its climate, its people, the truth they welcome you and they are as riquiños as we would say in Galicia, that the truth whenever I go I feel like in almost. We stayed at Seaside Palm Beach, a 5 star luxury hotel with a retro design with an interior inspired by the seventies. What design lover would not like to wake up in a room in the true Florida retro style of the 70s, overlooking the sea and the amazing dunes of Maspalomas ?, an ode to color and good taste.
Seaside Palm Beach is the first Design Hotel in the Canary Islands, belonging to the prestigious Design Hotel association, and Seaside Palm Beach is one of them. A 5-star hotel that emerges in every moment and corner of the luxury hotel, where the well-being of the highest level joins the exquisite treatment close to the old custom of all its personnel. It is a central and quiet hotel in San Bartolomé de Tirajana, located in the well-known thousand-year-old oasis of palm trees next to the Maspalomas nature reserve and its lovely pond, a stone's throw from the beach of MasPalomas and its famous dunes (of which I am totally in love, is my corner of haven of peace and tranquility). I think its location is unbeatable, personally I love this area, it has fantastic views and is perfect to rest and relax.
The Canary Islands is a preferred destination throughout the year for its splendid climate and its warm temperatures throughout the year. This hotel is perfect to go with family, alone, as a couple or with friends. All their staff is 10, and they are involved so that your holidays are the best. No doubt Seaside boasts its five stars with an exquisite treatment by all the staff, and its excellent location.
A luxury experience and an old-fashioned treatment: SEASIDE PALM BEACH ⭐
Something I would like to highlight about Seaside Palm Beach is its excellent cuisine in all its restaurants, one of my favorites is "La Bodega", if you want to enjoy a unique dining experience Seaside is the best option, word of foodie influencer. I also have to emphasize that in their buffet they have a wide variety, also counting with an area for gluten intolerant, something that I find super interesting, since it is increasingly common to have this type of food intolerances.
The Hotel has: gym (for me a must have to do sport), a luxury Spa and sauna, entertainment for children and recreation areas for the youngest of the house (children's pool, mini-club, babysitter ..), track tennis, sports activities (I recommend aqua gym and yoga), different restaurants and a very chic and stylish decoration.
There is something that I call my attention, and that is that Seaside also take care of the environment and have a sustainability program that combines economic and ecological aspects. An anecdote is that when I went out to the terrace and opened the door the air conditioning went out, I think it is interesting that the hotels also start to realize that you have to take care of the environment :).
I recommend Seaside Palm Beach 100%, I hope you liked my post today. See you soon in a new post with many recommendations, experiences and some surprises … stay tuned! Today I say goodbye with the following reflection … behind the success of a hotel hides the most valuable capital: human capital. Thanks to @seasidepalmbeach and to each of the people who have made this trip unforgettable. A chic kiss;) by Amanda chic.
[iframe width="560″ height="315″ src="https://www.youtube.com/embed/TbN0Asc61Vc" frameborder="0″ allow="autoplay; encrypted-media" allowfullscreen ]