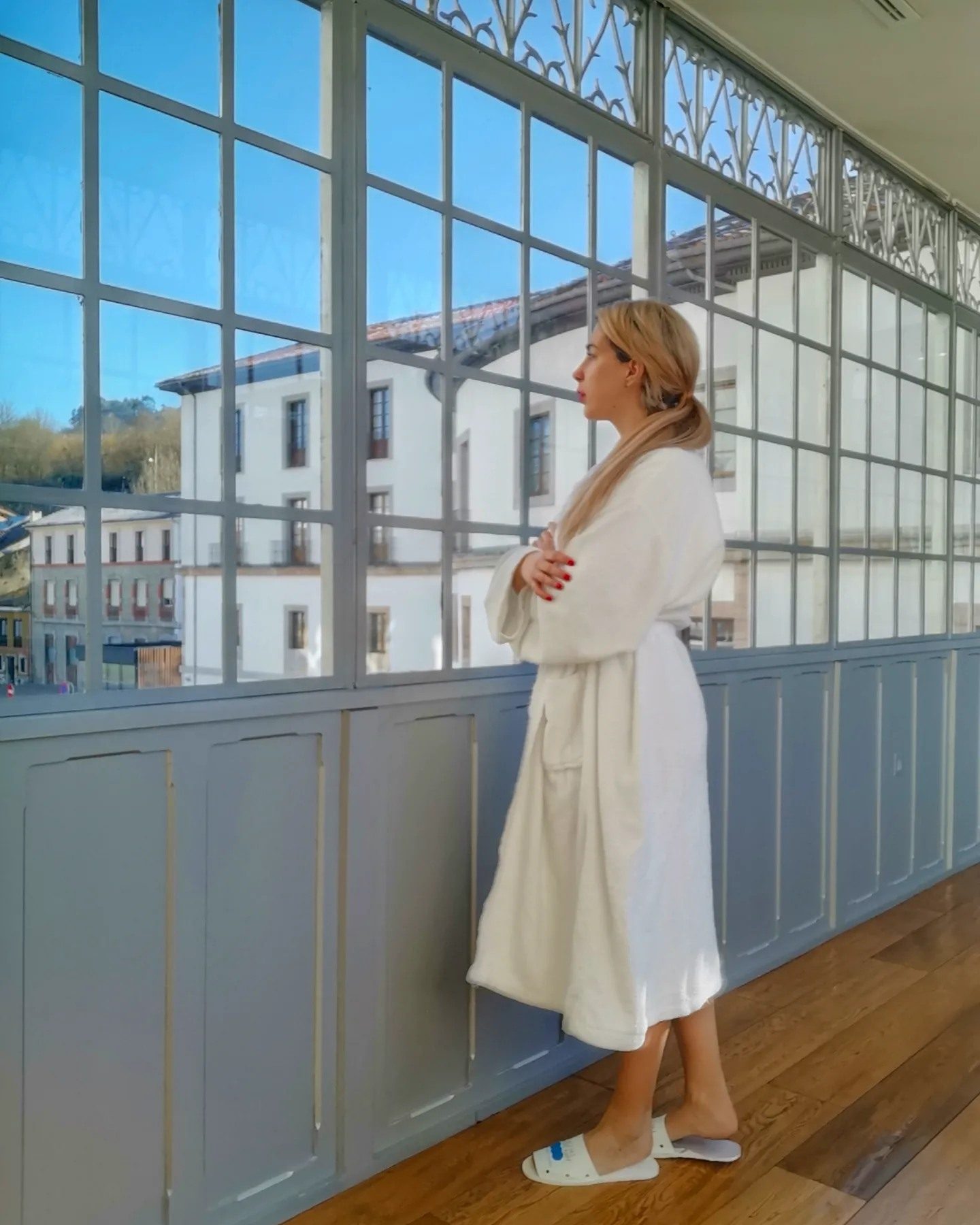 There are plenty of reasons to stay in Las Caldas Thermal Villa
Going on a long weekend, vacation, or a quick weekend getaway to disconnect from the capital, should be, nowadays, your practically anonymous moment, however, if you don't upload a photo of that cool hotel on Instagram, what have you really been? In an era in which we are hyperconnected, disconnection is the real luxury, but some places are so cool that it is impossible to resist the temptation to post on the social network, and that has happened to me in Las Caldas Villa Termal in Oviedo, and It's just that I couldn't resist spending a couple of hours one morning on an experiential trip that we organized with some colleagues for a photo shoot. This post will tell you a little about my wellness experience and opinions, as well as some photos from the trip.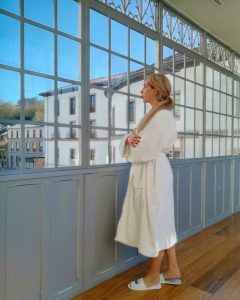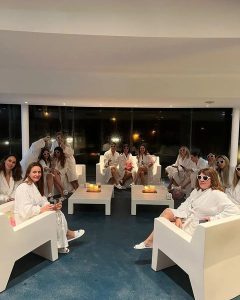 If you like to relax with all 5 senses, if you are a visual beauty hedonist, you will love "Las caldas villa termal", because it is one of the most instagrammable hotels in the world. And you will want to go, of course :), not only for this but also for its facilities, which are a true space dedicated to wellness, health and well-being, perfect for performing a body detox and disconnection. Men sana in corpore sana.
The best spa treatments here
The Las Caldas spa is located about 8 kilometers from Oviedo. It is a thermal town born around the spa designed in 1776 by Ventura Rodríguez, one of the great architects of the Spanish Baroque, its facilities are beautiful.
Its Aquaxana Thermal Center is a thermal space with more than 800 m2 of pools with different facilities:
The Dome pool (inspired by Agrippa's Pantheon in Rome), surrounded by jets, waterfalls, a jacuzzi…
The outdoor ecothermal pool heated all year round.
Multiple spaces and corners for relaxation and rest (hot marble, Turkish bath, contrast showers, panoramic sauna)
Natural solariums with views of the villa and its countryside.
Medical consultations for rehabilitation and sports preparation.
During the trip we had a facial massage session with strivectin products and had a chat with the parapharmacy boutique team at https://herbandbe.eu/, who have a new concept of skin analysis and personalized treatments. In addition, we also tasted a good wine from protos wineries together with some of the most emblematic cheeses of the Asturian area, a real pleasure for the senses. In summary, they have been some great days of disconnection sharing many anecdotes with colleagues who, like me, have spent many years, neither more nor less than 11 years as an influencer and blogger. Here a humble servant will continue reporting, I'm going to resume the blog again, so stay tuned. A chic kiss 😉 by Amanda chic.