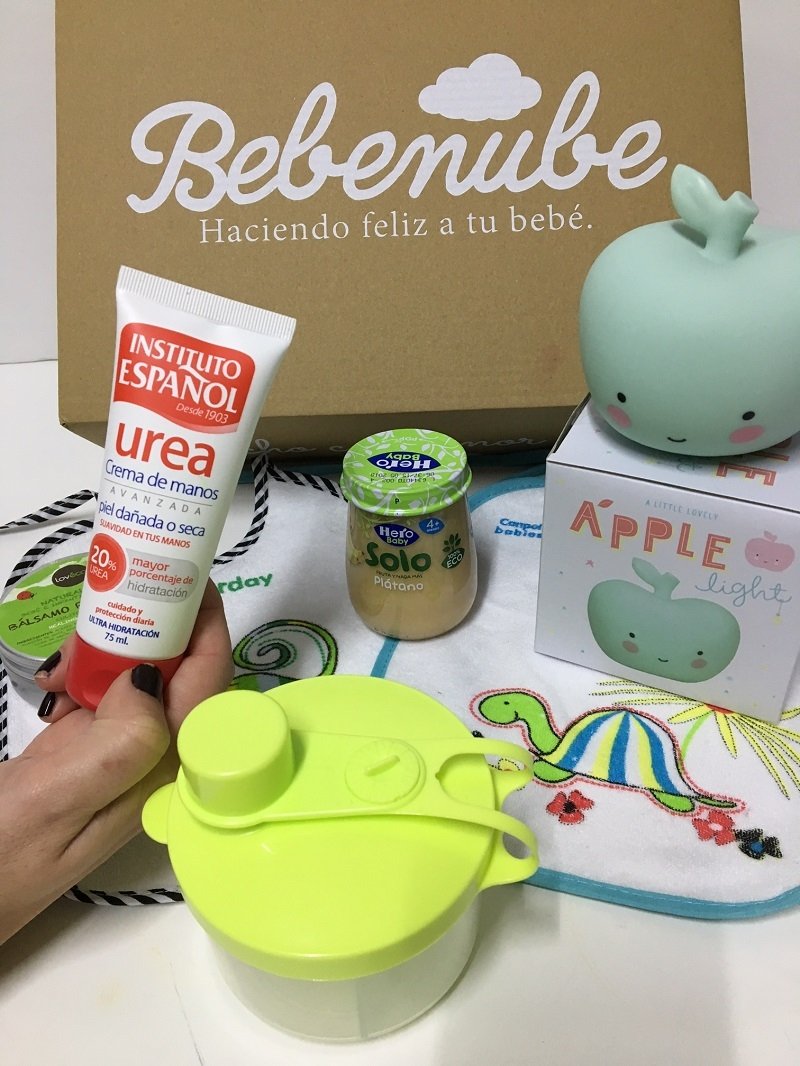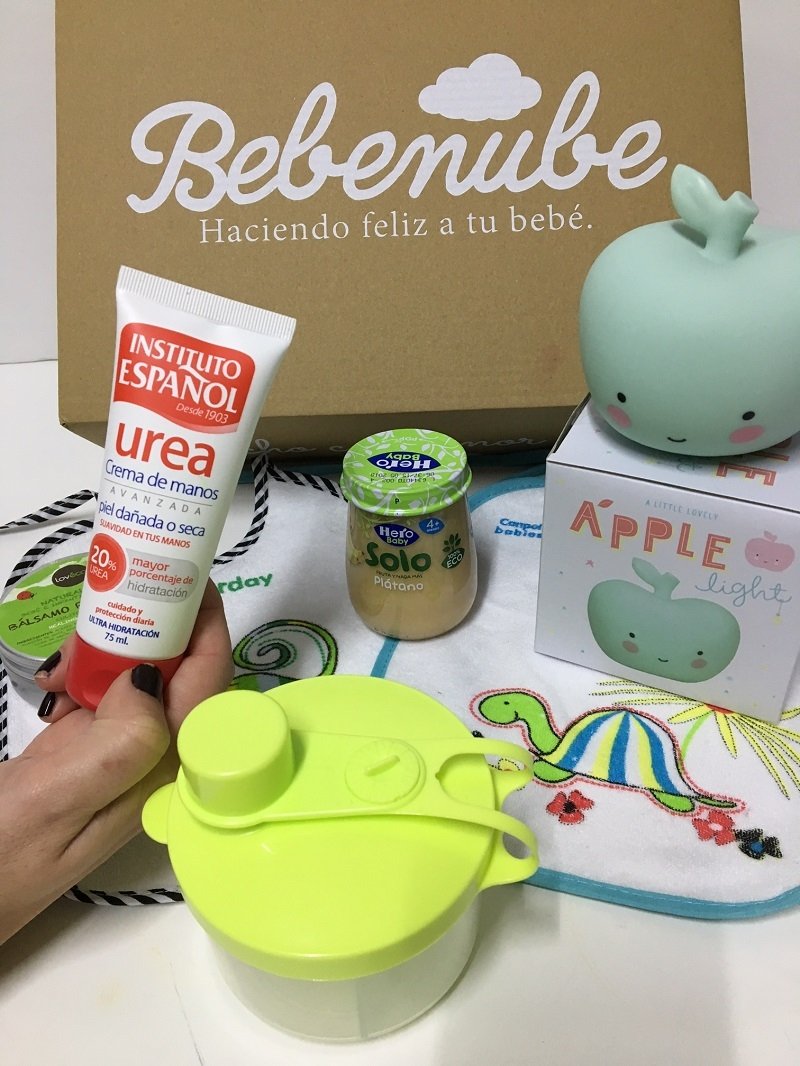 Hello my babies Today I bring a new review for the smallest of the house, as all months of the hand of Bebenube, which as you know is the monthly box with news and products for babies. This month they have surpassed, it brings a lot of things that then I will go telling you-
– Lamp lamps: isn't cute? It has an apple shape and it is that they are super trendy for the babies you are lamps. They give a soft shine when they are turned on and never heated so it is totally safe to have it in a children's bedroom.
– loveco balm for the skin of babies with natural ingredients.
– cream of hands with urea of ​​Spanish Institute. This month they have also thought of moms, so they take care of their hands, protecting them with this cream that leaves them super soft.
– A pot of Hero with banana flavor
– Some super cool bibs for Martin, with very wet drawings.
-Dispenser milk powder, until I started to live this experience of motherhood with my sis I did not imagine how important and useful some things are, and one of them is the doser with the takeaways to take with you when you are out of home.
I hope you liked it as much as me the Bebenube this month. See you in the next post. A chic kiss;)