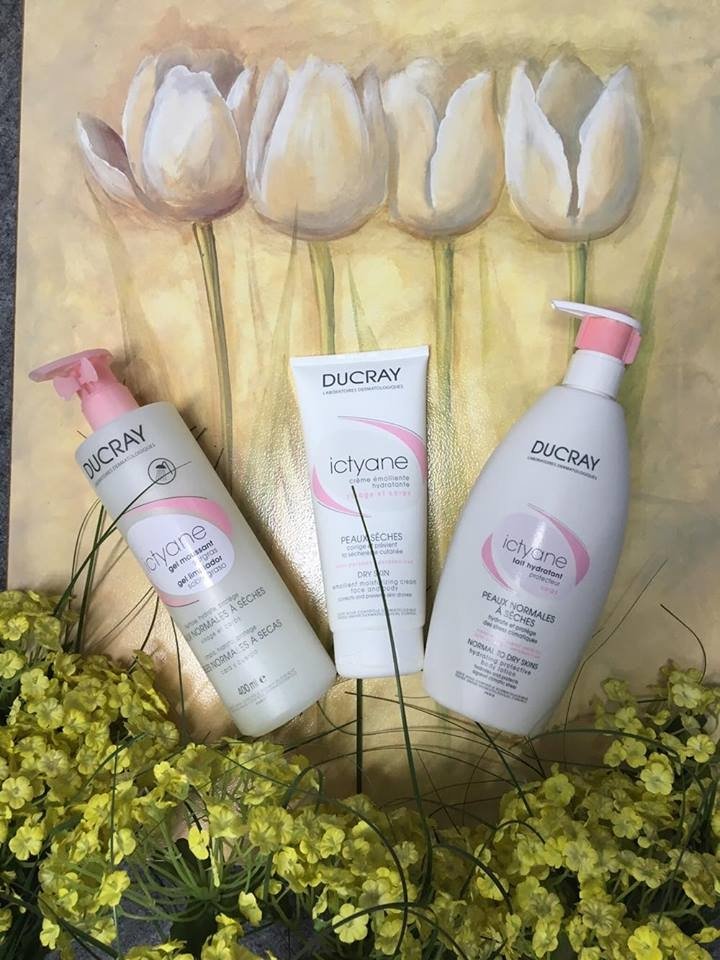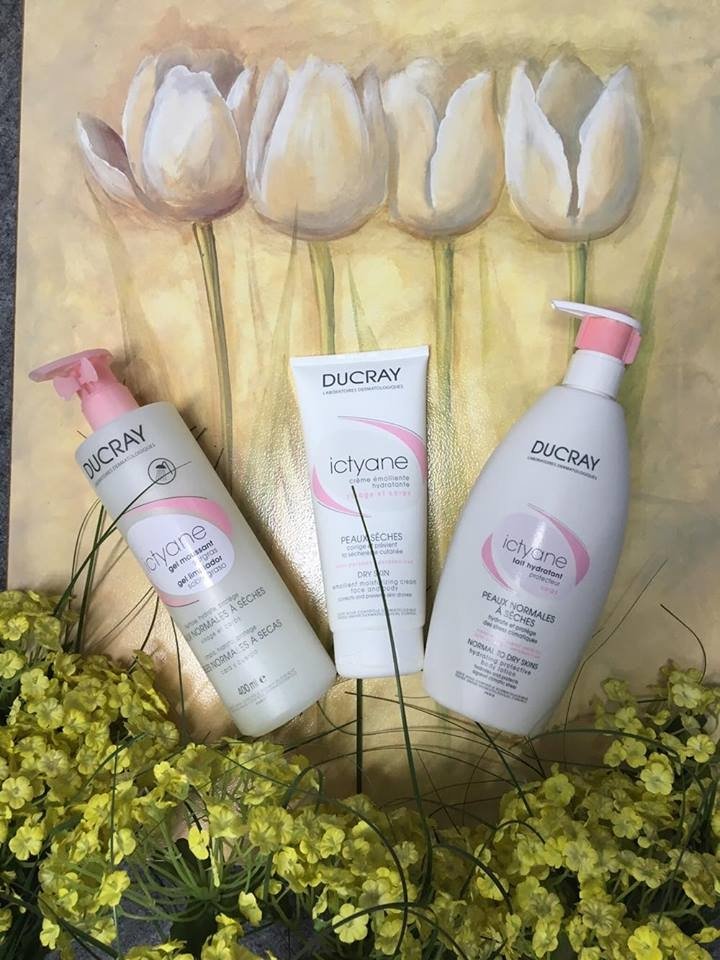 Productos: Ducray
At the end of the summer the skin is damaged by the sun, and you have to start giving the necessary care for this new Fall season, to do that our skin look beautiful and hydrated. That is why today I want to tell you about the Ictyane range of Ducray, specially designed for dry skin. Then I'll tell you a little of my experience with the products I've tried from Ictyane:
– The moisturizer for face and body: I love , it leaves skin super hydrated and with a sense of comfort and a non-greasy finish.
– Cleaner Ictyane Ducray, gel has a pleasant smell and is very soft and perfect for everyday use. visibly improves skin flexibility.
– The body moisturizing milk, apply after showering every day and keeps skin super hydrated. This is a step that can not forgive each day, after showering rehydrate the skin seems a must
– The moisturizing micellar water helps cleanse and remove make my skin gently. I was pleasantly surprised because it leaves very soft skin hydrated and I managed to easily remove even waterproof makeup is always more complicated. It has a very nice floral smell, I'm sure you will like it.
– The hand cream, we always forget about them, and it's so important, now that begins to lower temperatures, keep them hydrated is essential, I really like that feeling of extra moisture left on the skin.
– The moisturizing lip stick, perfect to keep them hydrated and protected in the changing seasons.
While all year maintain a healthy and varied diet, we must give our skin proper care during the autumn, always with quality products that help us to pamper her as she deserves. kiss Chics !! See you at the next beauty post. by Amanda CHIC
A chic kiss;)