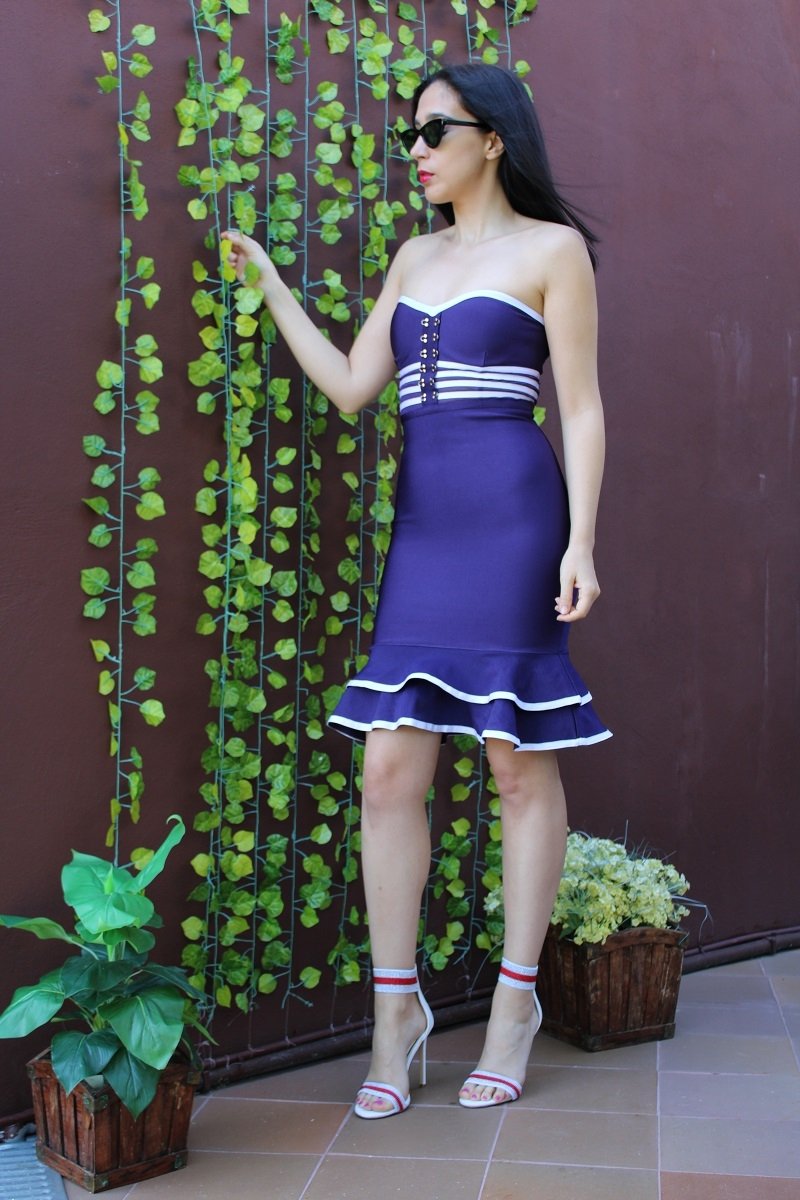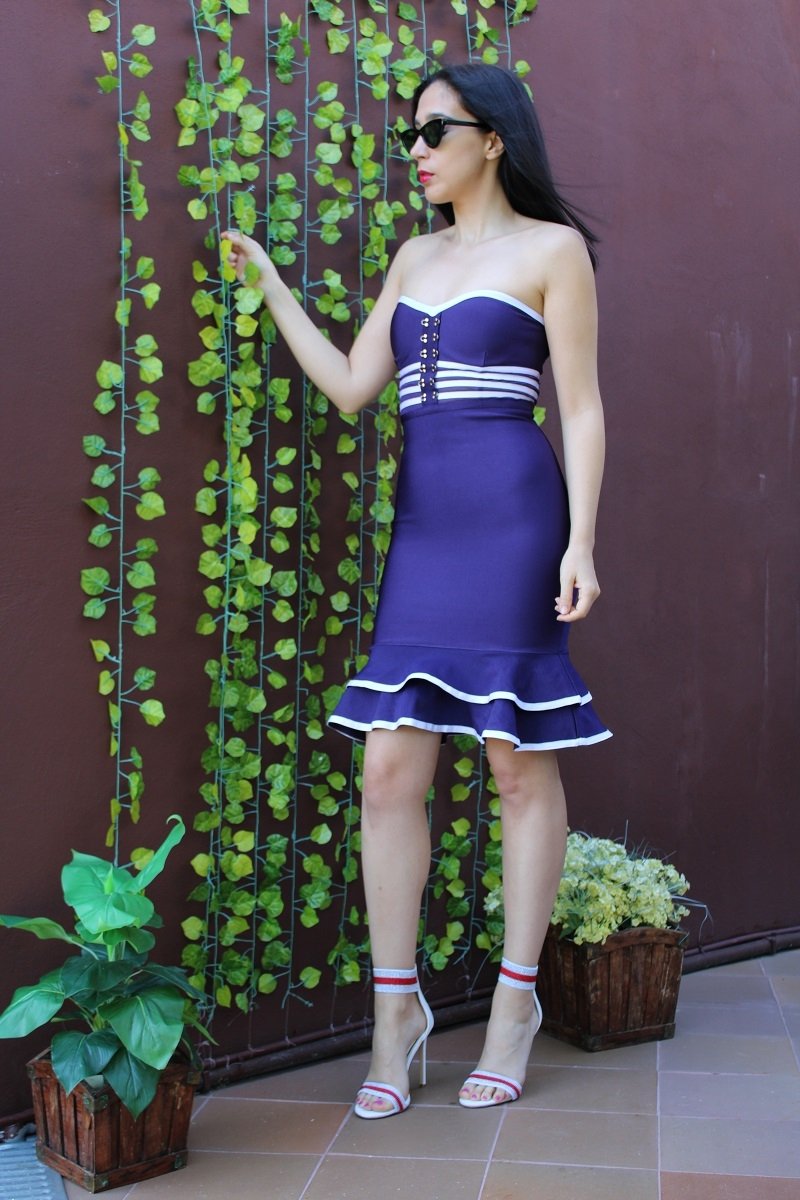 THE ITEMS AT THE TOP OF EVERY FASHION INSIDER'S HOLIDAY SHOPPING
LIST from AMICLUBWEAR
Hi my beautiful people!Once upon a time there were fashion clothing items for every occasion and a fashion paradise shop online called Amiclubwear where i always find all that i need for my everyday closet..
This month i think you really love the items that i selected from Amiclubwear. Today i want to show you my monthly selection from Amiclubwear, i really love the new clothing that has arrived. 
This Plum White Strapless Bandage Knee Length Dress perfecto to wear on a night out to the club!. I love the  bandage, two-tone, strapless, sweetheart neckline, clasp detailing, ruffle hemline, and back zip closure , it has amazing details that really makes the difference.  I combined it with White Single Soles High Heels Faux Suede A two tone could never go wrong! i really fall in love with this combinations.
Another favorites of the month is the  Brown White Polka Dot Printed Casual Jumpsuit, a polka dot printed design, sleeveless, front pockets, matching belt, inner lining not included; followed by a semi-fitted wear. it has a spandex fabric that makes you feel comfortable while you are wearing it . I combined it with a pair of  Black Criss Cross Slip On High Heels .Pair these cuties with  the jumpsuit with a criss cross designs. I think i'm gonna take advantage in all my looks with this comfy shoes, as all the looks from Amiclubwear .
You will rock this summer with Amiclubwear new clothing
 I recommend that always wear that clothing which makes you feel comfy and stylish at the same time. I love Amiclubwear dresses cause their designs are super cute and trendy and i really love that they are very similar to the dresses of the actresses and celebrities that i follow like the Kardashian's sisters, Sélena Gómez or the influencers and instagramers of the moment. 
The season's biggest trends? i always find all on Ami! I hope you like today's post. I see you in the next post. I have many news and cool projects to tell you, please stay tuned to Amandachic.com to know all first hand. A very special travel is going to happen in the next months, i always dream to travel there and i think i'm still dreaming, i'ts going to be epic babes! 
I really love the new summer clothing from Amiclubwear, i think they have plenty of options from daily life looks to special or party occasions. I hope you like today's post and find some inspiration.  My beautiful people stay tuned, soon you will get more news and cool projects that are coming in the following months .A chic kiss 😉 by Amanda chic .
Photos by Asun
look 1