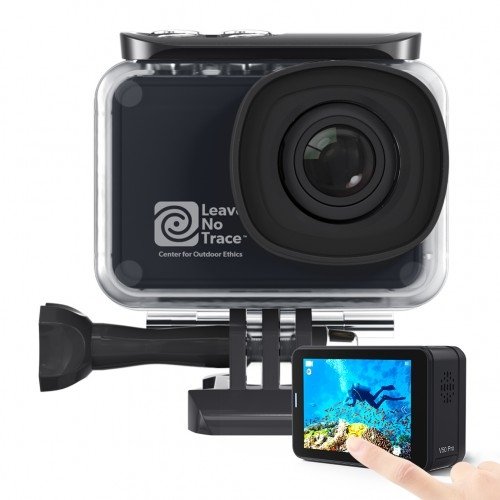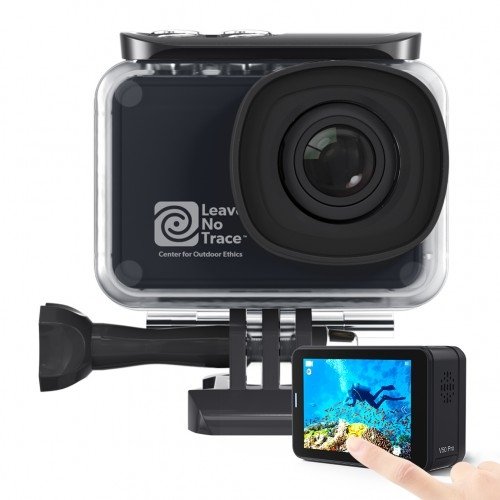 Essential digital camera features – AKASO CAMERA REVIEW
Hi my beautiful people! As you know i really love to test the new tecnhology cameras and tech stuff from the market, so on today's post i'm going to tell you more about Akaso V50 Pro camera and its features.
From my point of view a good camera have to had :Aperture and Shutter Priority, Manual Exposure  (you can use your knowledge of photography and select the right exposure, which is particularly useful when shooting in mixed light or when you want to experiment with exposure).Manual White Balance: A powerful tool, white balance allows you to define what the camera "sees" as white, thereby eliminating any color shift caused by the ambient light , and Manual Focus that allows you to take control of that all-important aspect of your creativity and composition.
 A top notch professional Akaso Camera review
AKASO builds high quality, extremely affordable action cameras that enable our customers to capture and share the most stunning adventure moments. In less than 5 years, AKASO has become one of the leading action camera brands worldwide, with sales of over a half million units annually. I really love AKASO, cause they have IP cameras, baby monitors, dash cameras, fitness trackers, projectors, video doorbells and even drones… all you can imagine it's in its site.
 This AKASO Action Camera is the first of the brand to offer native or real 4K video, far from the interpolations of mid-range or cheap models, offering much sharper and better quality results.
▷ Sensor
Although we have no confirmation of the official brand and we have not been able to find more information about the specific specifications of the camera, the similarities of this model with the MGCOOL EXPLORER 3, makes us think that we are facing the Panasonic MN34112 14MP sensor.
A sensor that brings luminosity to this AKASO sports camera model, as it did in the MGCOOL Explorer 3 model.
▷ Chipset
As was the case with the sensor, we have not been able to confirm the exact chipset or processor model of the AKASO 4K, although our ideas revolve around the iCatch V50 chipset, a rarely used chipset model, only in the Thieye E7 4K Edge and Explorer 3.
For all those who want more specs of the iCatch V50 of this sports cam, we leave some of the main features of this chipset, directly from the official iCatch website:
H.265 / H.264 Video Encoding
4K at 30fps – Electronic Stabilization (EIS)
High Dynamic Range (HDR)
HDMI v2.0
WiFi, Bluetooth Support?
▷ Lens
In the section of the lens, we find 6 crystals that increase the capture of light, in addition to having a field of vision of 170º FOV with an aperture F2.8, which can be the same as that of YI 4K or the Thieye E7 4K.
▷ Image Stabilizer
With regard to the image stabilizer, the AKASO 4k sports camera has EIS Gyro (electronic image stabilization) even in 4K video, something that few sports cameras can offer such as YI 4K + or GoPro Hero 6 or Hero 7 Black, an authentic passed for a sports camera for a price of around € 100 and whose results we will analyze in our youtube channel.
We also recommend that you take a look at the Akaso V50 Elite vs Yi 4k +, the new sister of the V50 PRO.
➤ AKASO V50 PRO Native 4K design
In the section of the design of the action camera 4k ultra hd wifi of AKASO we find some really clean and rounded lines, with a much more careful design than in the previous AKASO V50, although the LCD front panel disappears.
Highlights the space gray color finish, or space gray so fashionable lately for all types of devices. On the front we will only find the lens, as well as the brand logo and model name.
On the left side of the camera you will find the speaker of the sports camera, as well as the acronym V50 PRO, being on the back, the new touch screen.
On the positive side of the AKASO Action Cam:
4K video at 30fps native
4K stabilized video: very difficult to find in sports cameras that cost around € 100
Video and photo results in good light
Quantity and Quality of Accessories
Really adjusted price
If you are looking for a good camera, Akaso its a highly recommended brand to capture the most memorable moments of your life. I hope you like today's post and it can be useful.  Thanks for being here everyday ! Make sure to have a wonderful day!
AKASO CAMERA a high quality, extremely affordable action camera to capture and share the most stunning adventure moments.SPECIAL EDITION OF AKASO V50 PRO: AKASO