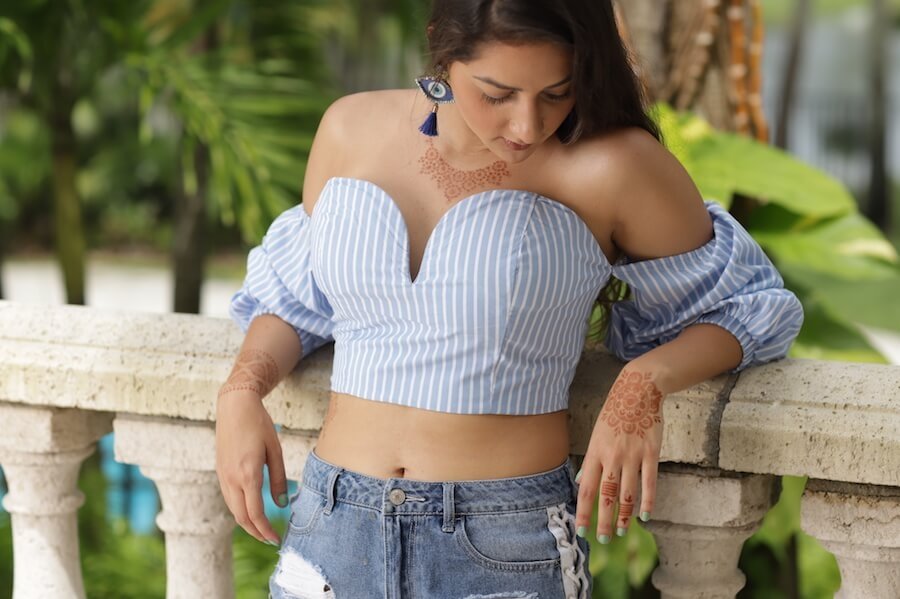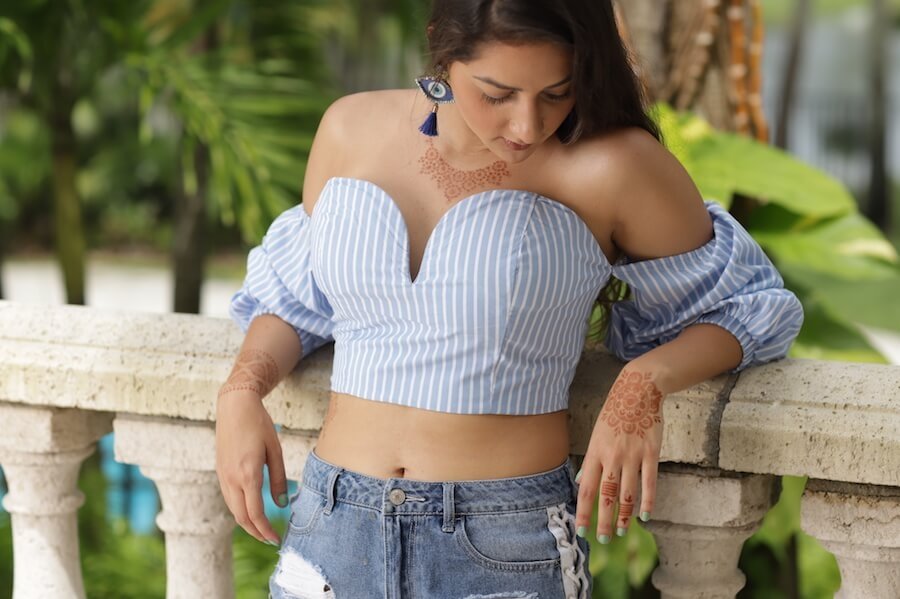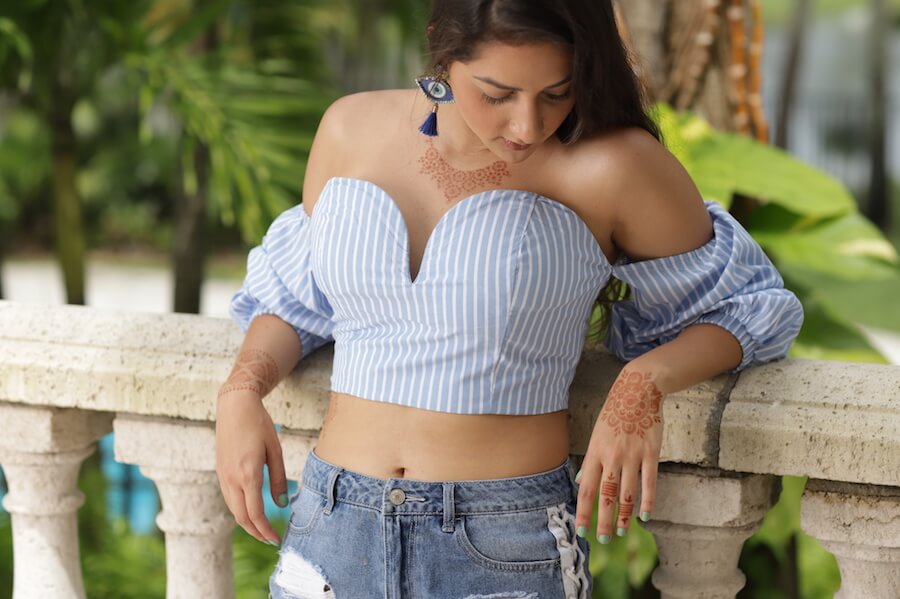 Dress up a favorite outfit with a fun new twist! Henna tattoos are the perfect addition to any outfit that needs a little extra flair. A modern take on this traditional art allows everyone to wear gorgeous and flawless henna, even if you have no previous experience. Henna tattoo stencils from Mihenna ensure you get exactly the design you want every time. Less mess and mistakes means more time looking radiant!
How to Use Henna Stencils
Looking this good is way simpler than it seems, especially when you use a henna tattoo kit that includes everything you need – organic henna paste, stencils, and moisturizer for after care to keep a deep, earthy brown color for up to 3 weeks. Please note that whenever you buy pre-made henna paste, make sure the seller is using only natural ingredients and that you store the cone in the freezer if you aren't going to use it right away.
Once you select where to place your henna tattoo, wash and thoroughly dry the area. Peel the adhesive backing and stick the stencil to your skin. Cover the exposed skin with henna paste. Dry for at least 2 hours or as long as 24 hours. Remove the stencil and rub off the dried henna with a paper towel. Be sure to avoid water for the first several hours to allow the stain to set in. The henna tattoo will continue to darken over the next 24 hours, and if you keep it moisturized daily, it can last up to 3 weeks.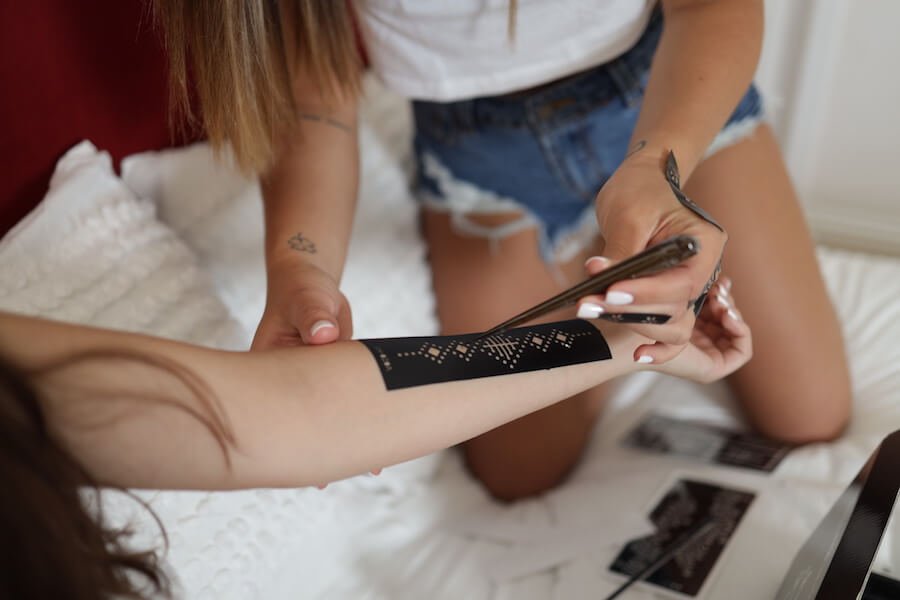 Model is wearing Mihenna's Karma Henna Stencil
What to Wear with Your Henna Tattoos
There are so many varieties of henna designs that if you want to go traditional or modern, if you like geometric or floral, you'll find something you love no matter what. With so many options, you can compliment any outfit with henna tattoos, but there are definitely some looks that top the charts. Check out the styles below to see what you like and get some ideas for your next outfit.
Bathing Suit Beauty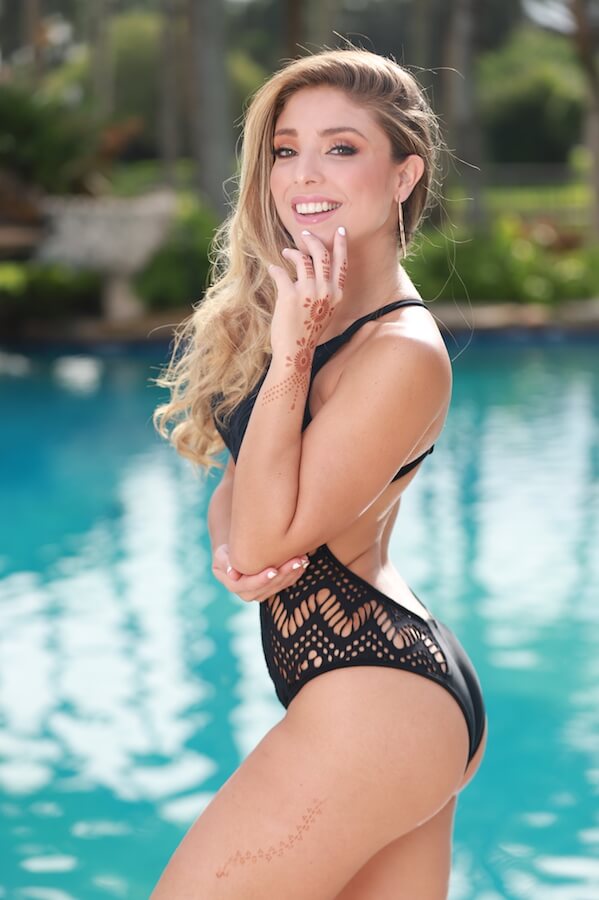 Model is wearing Mihenna's Pearl Henna Stencil
Henna is a summer lover's dream! Showing lots of skin in your beachwear is the perfect excuse for some body art. You can wear all of your favorite designs all at once. Branch out from the traditional henna hands and feet to try placing temporary tattoos on your thigh, collar bone, shoulder, hip, and anywhere else you want to draw attention. You're sure to catch the spotlight with your henna tattoos.
Boho's Best Friend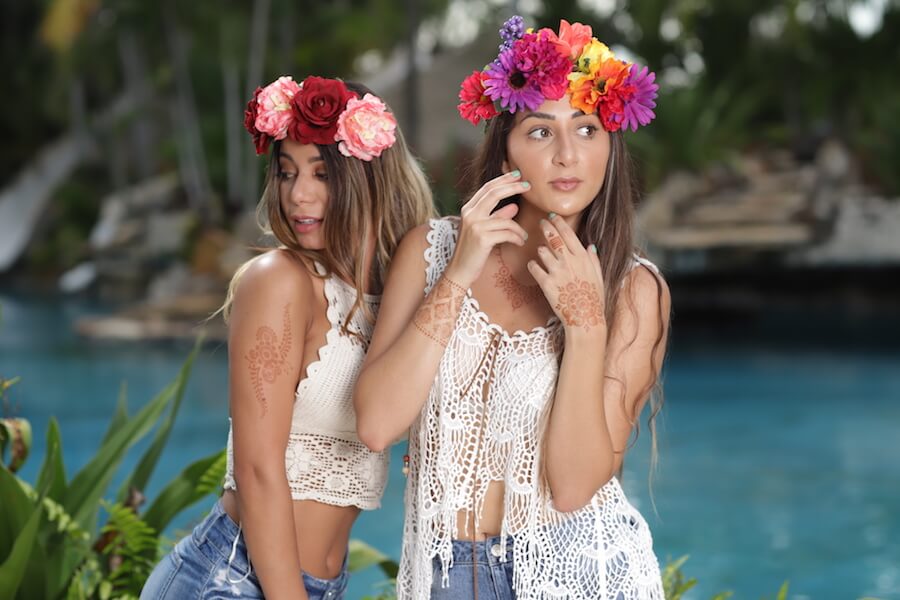 Models are wearing Mihenna's Courage, Princess, and Passion Fruit Henna Stencils
Your boho wardrobe pairs perfectly with henna art as an expression of your creativity and style. This look is perfect as music festival wear, and the best part is that you don't have to worry about your outfit accessories falling out of place as your party. The stain is here to stay (for a couple weeks, at least) so that you always look your best.
Accentuate Nail Art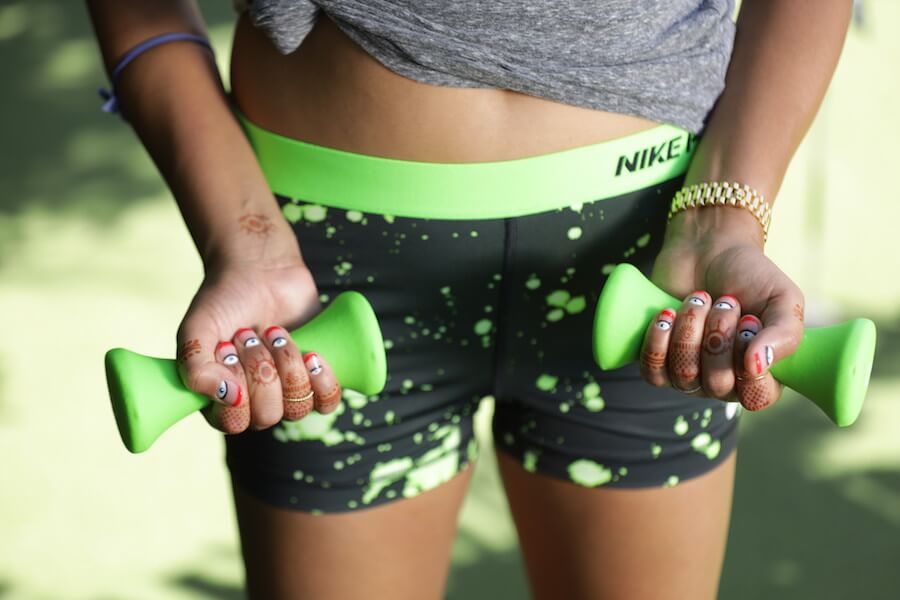 Model has paired Mihenna's Truth and Radiant Henna Stencils
Elevate your nail art with henna ring tattoos. Your hands will be a masterpiece when you pair designs on your fingers with polish on your nails. There's even henna stencils specifically for your feet and toes if you're going mani-pedi. No matter what you're doing, you'll look fierce from hand to toe.
Dress to Impress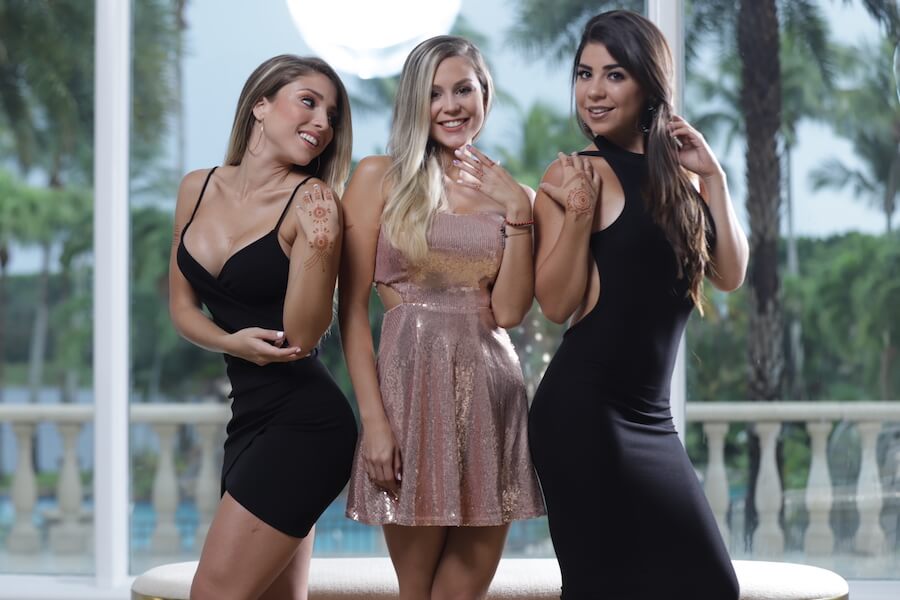 Models are wearing Mihenna's Pearl, Opal, and Camellia Henna Stencils
The best way to pre-game a night out on the town with your besties is by throwing a henna party. Spend some time bonding and beautifying with your favorite girls before heading out in your finest cocktail dress. You'll all look fabulous and enjoy sharing memories of time spent together.
Every outfit deserves some henna love. Get yours today when you shop Mihenna