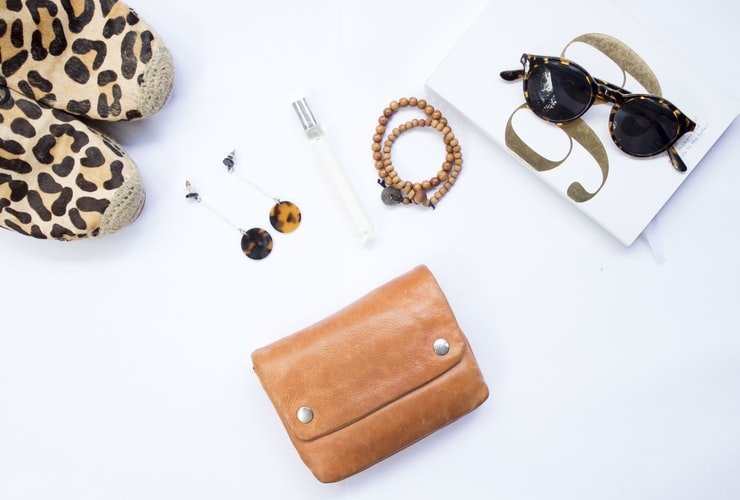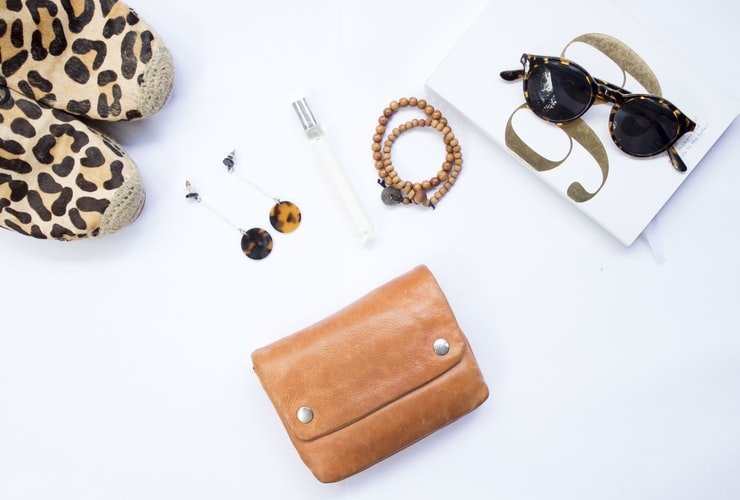 Even the most elegant and expensive outfits can risk looking a little plain for certain occasions, but this is why we have the magic of accessories to help make the statement we want. Whether it's a fancy event or high school reunion, or your first day at your new job, accessorizing can transform a regular outfit into something that people will remember.
But with so many accessories, where do you start? There is a fine line between accessorizing to perfection and overdoing it, so it's vital you stay on the right side of this line. If you want to give your outfit a little more spark, here are eight ways to make a statement with accessories that will guarantee you stand out amongst the crowd. 
Make An Old Outfit Look New 
Accessories are a fantastic and affordable way of making an older outfit look brand new, especially if you're someone who has several go-to items of clothing that you rely on when you feel you have nothing else to wear. 
There's nothing the matter with this, of course, but it can make you feel like you're just recycling the same look, and you don't want to feel that way. By accessorizing a long shirt with a belt, transforming into a pseudo-dress, or just adding pins and brooches to your trusted work blouse, you can accentuate the item and make sure you stand out. 
Mix Up Metals
Most people will have their favorite metal. Typically, it's either gold or silver, with variations along the way dependent on their preference. You will usually only see people wear a single type of metal, but this can be a serious detriment to their overall look. 
Mixing up your metals and combining golds with silvers, as well as any bronze, platinum, copper, or iron you might have, will add several flavors to a single outfit. It gives some variety in the color while still offering the elegance you find when wearing metal jewelry or other accessories. You can easily switch them up to create a more diverse appeal.
Add Some Spark to Neutral Colors
By themselves, neutral colors are great for simple everyday wear. They are useful at the office, at your yoga class, or just heading out for a quick shopping spree. However, by design, neutral colors can be too plain for some events and occasions, and if you want to make a statement, you'll need to think about accessorizing to give it the spark and zing you crave. 
It could be as simple as taking a bright yellow purse along with you, distracting attention from the soft coral outfit and towards something that immediately catches the eye. Likewise, a set of earrings in hot pink could be the perfect way to make a drab gray blazer look more iconic. 
Accessories On Accessories 
On the surface, stacking accessories and adding additional pieces to your signature crutches might sound like something you'd have done growing up and raiding your mom's jewelry box, but it's also a fantastic way to make that statement you have been looking for. 
Sometimes, even your most treasured accessories can feel too plain, but adding extra pieces, whether doubling up on necklaces or bangles or even adding things like keychains or pendants to your purse or bag, will add a unique look to your outfit. This custom look is easy to achieve, and you don't need to worry about anyone else looking the same!
Practical and Fashionable 
Not all accessories need to be bold to make a statement. You can also make the most practical and fashionable pieces to enhance your overall look. One of the most popular ways to do this is with sunglasses and spectacles, with the best new brands capable of revolutionizing your outfit and making the statement you want. 
There's something about eyeglasses that immediately make any style appear much more sophisticated and cooler. If you need to wear glasses anyway, you may as well invest in a pair that will help you see better and make others take a step back, impressed at your look. The beauty of this is that you can take them off whenever you need without encouraging odd questions. Sometimes people wear their glasses, sometimes they don't, and that's entirely normal. 
All The Time You Need
No list of statement-making accessories would be complete without a deep dive into the magic of watches. While smartphones have made them sort of obsolete, they are still an iconic statement piece and are something that everybody should consider wearing to add some character to their outfit. 
An elegant gold or leather-strap analog watch can bring a touch of sophistication to any outfit. While it may seem subtle, it actually adds plenty of appeal for anyone trying to make a statement. Even if you're someone who relies on the step-counting smartwatch in your everyday life, a classic wristwatch is like the icing on the cake, especially if you don't wear bracelets or bangles but still feel your wrists are too bare. 
Something to Reflect You
Some people will try to copy other outfits and styles to look the part and make a statement. However, while it's okay to take inspiration from other people and outfits, you need to find your own style and accessories to guarantee you stand out for being you, rather than trying t
o mimic others. 
By choosing items that reflect you and your personality, you're more capable of making a statement. This makes you more confident and comfortable in the outfits you choose, and you don't need to worry about what anybody else thinks, which is the whole point of fashion, isn't it?
Statement Made
You don't want to overdo it with your accessory statements, but subtle yet eye-catching options are so plentiful, you will never run out of ideas. With a wide array of accessorizing possibilities for you to choose from, you can make a previously tired old outfit look brand new, and the more accessories you invest in, the more creative you can be, making you statements something that will continue to define you.b