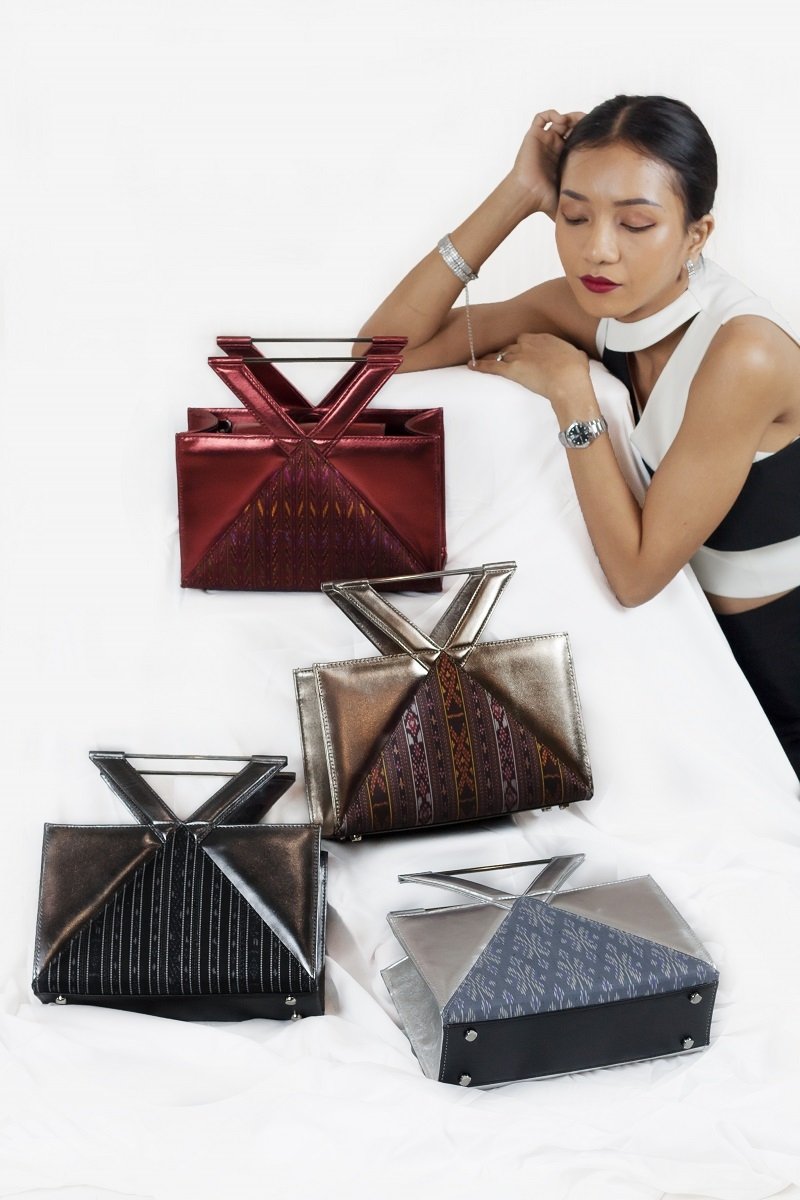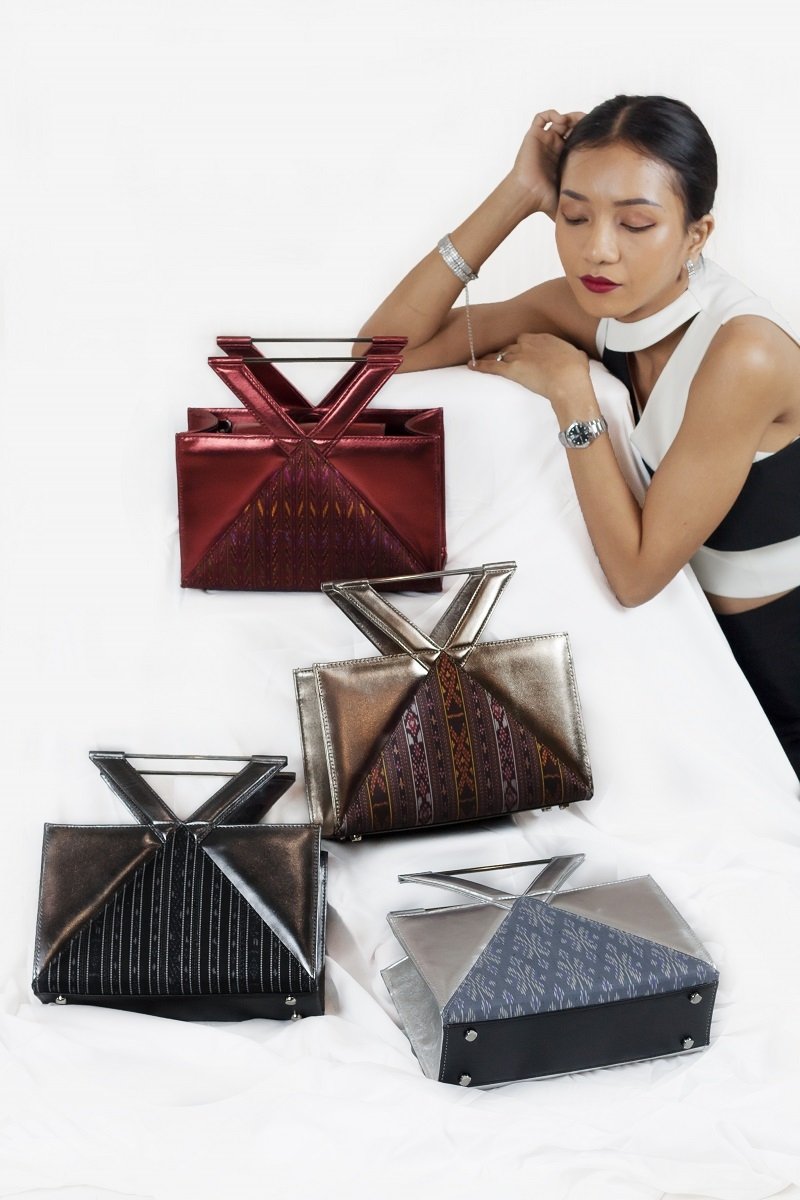 ALL the celebrities fall in love with the Manisorn bags for her creative designs that makes the
difference
   Manisorn was inspired by "Vogue who's on next Thailand 2017" TV show, after watching Thai silk's competition part. This cool bag's brand is conquering the closets of many itgirls around the world.
Manisorn decided to do something with her left over silk in the closet's dark corner. With a degree in Interior design, Manisorn found her own style of using geometric shape in her hand bag design, made with a combination of handmade Thai silk and sheep leather.
            With many positive comments, Manisorn created her own brand with a team of experienced craftsmen and her family supports, main goal is to change the perspective of Thai silk  to go worldwide high fashion and have more people appreciate Thai silk for daily use.
Deep inside of the brand of the moment. Interview Manisorn 
-Why did you decide to choose fashion designing as a career? "I'm actually Interior designer who like fashion, it started when I designed my first bag from the left over silk that my mom didn't want to throw (because it was hand made by my aunt) with my interior skill. At first I would just select the bag style from internet as I don't know anything about designing bags. I searched for many styles, but I didn't really find the right one, so I draw something on the paper just like when I design a furniture. However, drawing a fashion bag made me feel more excited and inspired, so here I am".
-What according to you is a favourite part of being a fashion designer? "When the doodle sketch in the paper become a real object and it looks absolutely awesome"
-Define fashion? "For me Fashion is Art, for example : a very fashionable bag would make you feel like holding an art piece instead of just a normal bag".
– What skills according to you are necessary for a successful fashion designer? "Drawing skill, Creativity, Confidence, Difference".
-What do you consider the important facets of the fashion industry? "Dare to be different, Do not be similar to other brands at all. Strongly be yourself and show your unique identity, so people can recognize your brand."
-How would you describe your personal style? "Fierce modern style, I actually feel it that way with my design, and I know my clients will be in a type of confident modern women who want something to make them look fierce".
I hope you like today's post and if you are passionate about all fashion things and find these amazing creative designs from Manisorn bag that makes the difference… definitely, you will fall in love as i did the first time i saw these models <3 . See you in the next post, stay tuned to Amanda chic fashion to find the last trends and discoveries. A chic kiss 😉 by Amanda chic.